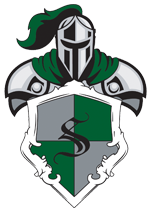 Welcome to Scarborough Model Middle School! We hope that the information on this website will help you become acquainted with the rules, policies and procedures of our school. It is everyone's responsibility to make this school a safe and orderly environment where all students can develop to their potential. Please acquaint yourself with our procedures and do your part to make this school the best that it can be. Have a great school year!
"Where Learning and Innovation Are a Way of Life"
Comer Lee Scarborough opened in September, 1968. It was the first middle school in Mobile. It was named for Dr. Comer Lee Scarborough. He was an assistant superintendent in the Mobile County Public School System. The transformation to Scarborough Model Middle School took place in 2016.